OUR MISSION
Community of Good was founded in 2020, to support the philanthropic aims of PCS Wireless, a world-leader in the secondary mobile market. After a lifetime focus on humanitarian endeavors at both a personal and corporate level, including the PCS Giving Project in 2017, the founders of PCS are now formalizing this commitment through the creation of the PCS Foundation, Community of Good. Led by Executive Director Alexandra Amrami, Community of Good is a private non-profit organization. We aim to create an inclusive philanthropic community dedicated to providing resources to underserved populations, redefining and reimagining community through giving.
OUR VISION
Inspired by the PCS Giving Project, our vision for Community of Good is to formalize our commitment to developing inclusive communities. Community of Good will draw on the best of PCS, utilizing technology, hardware, supply chain, partnerships and services to foster community and opportunity through education and resources, creating a globally sustainable organization, focused on vulnerable and underserved communities. We aspire to raise up and advance those in need, enabling the next generation through opportunity and education.
PCS WIRELESS INITIATIVES
Community of Good looks for partnerships that help build sustainable communities. Here are some examples of initiatives PCS has worked on in the past. Please get in touch to explore ways we can work together.
In response to the Covid-19 crisis, PCS is working with a number of partners that use technology to keep the bonds of family and community strong.
PCS Wireless is supporting efforts to supply PPE at cost to charitable organizations funding of 10% of the cost to offset the financial effects of Covid-19 on not-for-profits across the country, up to a total value of $2 million. Find out whether your organization qualifies.
Covid Tech-Connect
was formed by tech industry veterans, in response to the news that many patients were unable to speak to their families whilst hospitalized during this crisis. They provide smart devices to hospitals and senior care facilities across the US, allowing patients to connect with their loved ones, often for a last goodbye. PCS was proud to supply a donation of devices to facilitate this valuable outreach.
Life Ride
's
mission is to help seniors obtain transport as and when needed; when Covid-19 struck, they leapt into action to leverage their infrastructure to provide devices to help elders in assisted living or long-term care facilities keep in touch with family and friends. When their founder Dov Brafman reached out for help, PCS was able to assist in donating devices and help keep the fabric of community stitched together.
Connect for Covid-19
is part of the Princeton, NJ-based Digital Health Connectivity Project (DHCP), which works across the healthcare ecosystem to build tech-enabled solutions to healthcare challenges that affect vulnerable populations. In response to the crisis, they collect and distribute smart devices to keep Covid-19 patients connected to their loved ones. PCS was honored to assist with a donation of devices.
2017 - 2018
The PCS Giving Project (2017) was created to engage and empower individuals through collective giving. We worked with a cross section of PCS employees around the world to define what community meant through the lens of the individual and how that related to the collective group. Through a process of guided exploration and learning, this strong community within PCS donated significant funds to charitable organizations as local as New Jersey, where our

HQ

is located and as far as Tokyo, India, and Portugal. Each participant went through a very personal journey to define his/ her own unique mission as a driver for his/ her giving. We found a common language through this process and learned a great deal about our colleagues, the power of collective giving and community.
CONNECT WITH US
Please get in touch to discuss how Community of Good and your organization can work together to create an inclusive philanthropic community.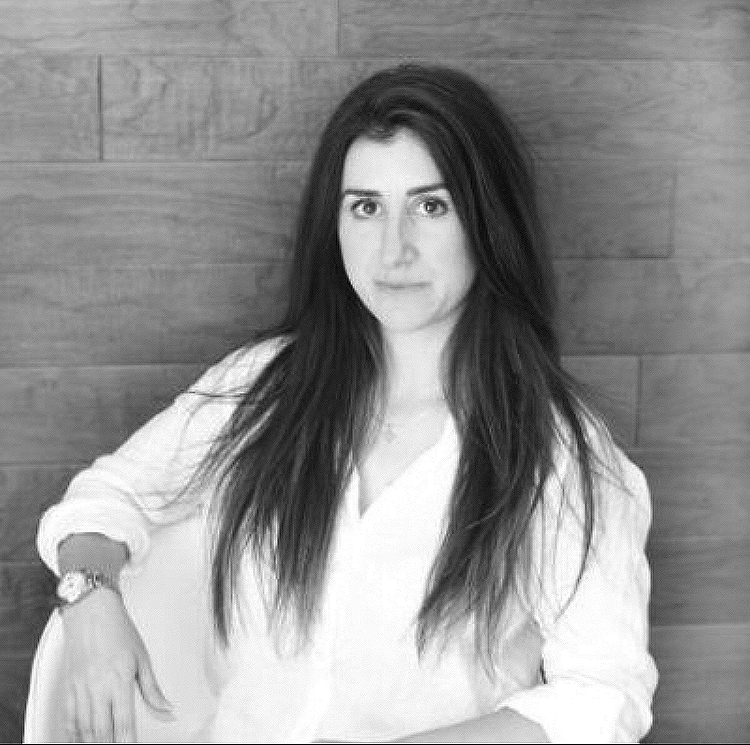 Alexandra Amrami
Executive Director COG
After earning a Master of Architecture from Parsons The New School, Alexandra worked as an architect, before moving into a Business Development role at PCS, rising to her current role as VP of Business Development. In this time she focused on building long-lasting business partnerships with global e-Commerce, Retail and OEM partners, as well as a keen interest in new technologies such as XR, wearables and other connected devices.
Alexandra completed a Fellowship in Impact Investing focusing on mission driven businesses that are both profitable and mission focused. She is also actively involved in philanthropic endeavors promoting education and the role of young women in tech, for example through the sponsorship of the Genesis Girls in Tech team trip to CES 2018, the tech industry's foremost yearly conference and exhibition. In 2017, she led and developed the curriculum for the PCS Wireless Giving Project alongside CEO Ben Nash, and has been instrumental in driving forward the creation of Community of Good.